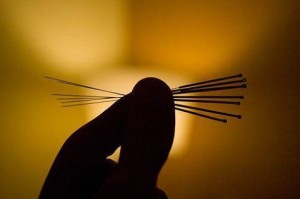 Have you heard about this new thing going around called dry needling?  Well if not, here's a little information on it.  Dry needling IS acupuncture.  But there are definite differences when you compare the two side by side.  Dry needling typically consists of a 1-2 day seminar and it is considered illegal in most states, except Texas.  So how can you tell the difference and how do you really know what you're getting?  Here's a chart that breaks it down for you:
Physician / Certified Acupuncturist  —  NOT what you want
♦ Certified physicians, physical therapists or chiropractors with as little as 50 hours of training
♦ Training that is often made up of video taped lectures or home study
♦ Not required to complete the national certification exam to prove competency
♦ Minimal clinical experience in acupuncture and / or no actual patient treatments before certification
♦ Not required to regularly complete continuing education courses
Licensed Acupuncturist — DEFINITELY what you want
♥ Licensed acupuncturists (L.Ac.) have an average of 2,700+ hours of master's-level training
♥ Master's level, on-site training at a nationally accredited school or college of acupuncture
♥ Hundreds of hours of clinical experience and a minimum of 250 actual patient treatments before licensure
♥ Required to pass the national certification exam in acupuncture in order to become licensed by the NCCAOM (National Certification Commission for Acupuncture and Oriental Medicine)
♥ Required to do regular continuing education to maintain national certification
And here are a couple of great resources for your further education on the subject.
http://acupuncturesafety.org/wp-content/uploads/2014/03/NCASI_10_Key_Facts_8.5x11_Brochure.pdf
http://www.liveoakacupuncture.com/dry-needling
Hopefully this will allow you to make an informed decision when choosing an acupuncturist.  When looking for a qualified acupuncturist for serious concerns, chronic conditions, or long-term benefits, start your search for practitioners who are licensed acupuncturists (L.Ac.). They will have the highest level of training in the field. You will find a list of licensed acupuncturists at www.NCCAOM.org.
What's your reaction?